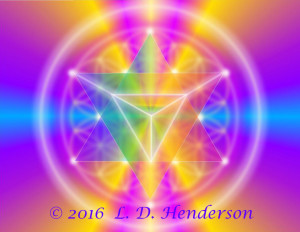 Sound Healing is so important to my work that I include it in almost all of my energetic healing and cleansing sessions. Often a specific tone will help to move or shift energy and release blocks. Using chakra tones either with the note of that energy center's resonance or its vibrational quality (as with the Tibetan Chakra Tones or any tone that is guided in the moment) can help to open and balance chakras allowing renewed energy to flow.
In addition, certain sound vibrations speak to or resonate with our spirits, and, when we engage the spirit in the process of healing on any level, miracles can be achieved.
Why Sound Healing
"There is geometry in the humming of the strings; there is music in the spacing of the spheres." ~ Pythagoras
"Music… gives soul to the universe, wings to the mind, flight to the imagination…." ~ Plato
"Music, the greatest good that mortals know and all of heaven we have hear below." ~ Joseph Addison
There is a hidden melody behind the flow of our lives. When we tune in to that soul song, we align with Spirit and become a part of the Divine plan for personal health and well-being as well as the overall Creative Vibration of the Divine. Meditation practice, which is an essential part of my life and my work, can help us resonate with and embrace that hidden melody.
Here's what I believe based on Divine guidance: At the moment of the soul's creation, a chord is struck within the heart and mind of God. The soul song emerges upon the Divine and echoes into being the pure light of the spirit of each life form. That soul song never ends; it eternally resonates with the Light of the spirit no matter what transpires in one's life. The song emanates from the Sacred Space within the Heart and also from the Core Star (reference Barbara Ann Brennan's Light Emerging) of every human. When we tap into this vibration, it can assist in the healing process and in getting us back on our highest and best course.
Another reason I use sound healing is my work with the Angels of the Light. The Angels communicate through vibration rather than words. Of course, they converse with us as well in ways we will understand, but their natural "language" is the light of Divine energy and vibration, which translates in human terms to singing and intoning.
Because each of us has a soul song and we all come from Spirit, music has a way of opening us on many levels and assists in embracing greater wholeness through sound vibration. For this reason, I also incorporate other methods of imparting sound healing in my work. I play the *angel harp, which opens and balances chakras and also helps to clear and align the energy bodies. In addition, I incorporate the Moses Code tuning forks, which were created by Healing Sounds® pioneer Jonathan Goldman to align with The Moses Code by Author James Twyman. These tuning forks can manifest healing in accordance with the I AM THAT I AM. (*If you wish to include the angel harp in your energy session, please notify me in advance. Thank you.)
Possible results of sound/vibrational healing aspects of energetic therapy:
Feeling lighter, clearer and more at peace
Heightened vibration and connection to Spirit
Deep relaxation and stress relief
Renewed sense of purpose
Enhanced ability to heal
Greater mental/emotional clarity
Increased sense of awareness
Everything in the Universe—from the stars and planets to the human body, the plants, the atmosphere, every drop of rain or ray of sunlight, ALL that is—is comprised of energy. So it's no surprise that energy can affect us in a multitude of ways and that beneficial energy can promote wholeness within all levels of our being!
As we alter the energy in and around us, remarkable changes can occur. When our energy becomes balanced and we are open to the flow of the Universal Life Force, we may more fully embrace joy, love, abundance, harmony in relationships, clarity and spiritual connection.
On the physical level, the body's amazing innate ability to heal itself is amplified by energy therapies. Past traumas and the pain and blockages they have created can be cleared. Emotionally and mentally, energy can assist us in releasing stress, habits, bahavior patterns, mindsets and attitudes that prevent us from achieving the success and inner harmony we seek. Spiritually, energy can assist us in connecting to our essence, raising our vibration and embracing our life path.
Through my own healing process, I was guided to learn many modalities, to sow the seeds of Light in many forms, in order to bring wholeness to all levels—physical, emotional, mental and spiritual. In my work, I share the wisdom gained both from personal healing experiences and from many years walking the path of the healer, and act according to the guidance of the Divine to bring what is needed to each person who seeks my assistance. I recognize that you are your own healer; I simply facilitate the process by accessing the energy that flows through all.
Cost for energetic therapy, which always includes cleansing, is *a sliding scale of $65 to $133 for a one-hour, full-body session. (Note: SHSH sessions are a sliding scale of $77 to $133.)
A half-hour, targeted session costs $45. (Note: Half-hour energy healing is usually a mini-session that targets specific areas of concern while the one-hour session is a full-body, whole person treatment.)
*A sliding scale allows for leeway regarding cost based on your financial situation. The minimum for a one-hour session is $65, but offering more when your finances permit this is appropriate.
Payment by check is cash is typical. If you wish to use a credit card, please click on the Donate button below to connect to PayPal and enter the amount you wish to donate (sliding scale of $65 to $133) of the service you have chosen (plus processing fee).
I am available during the week by appointment at my office in Cary (directions) and twice a month in Raleigh, North Carolina. All sessions are by appointment only. Contact me by email by clicking here or call 919-264-0159 to schedule a session.
Background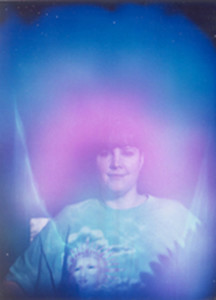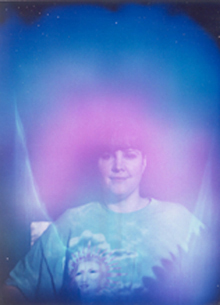 I believe all of us are born with the capacity to tap into the healing essence, the Divine flow, of the Universe. Most of us, however, forget that truth along the way until a moment comes when we choose to recollect it (or not). Out spirit sometimes invites us to remember in interesting ways.
I like to say that my journey as a healer began in 1996 when I was first introduced to Reiki. The truth is, though, that—as with many of us—it began when I was born into this world with every challenge and trauma I came to experience. In 1994, I got my "wake up call" in the form of a debilitating car accident. After two years of suffering from chronic pain, I thankfully found Reiki, my first step on the journey to wholeness and to this day a vital foundation for my healing journey.
Little did I know what an amazing path was in store from that moment forward! After Reiki training in 1997, I embraced my true calling and began a practice. I became a Reiki Master in 1998 and quickly found that teaching Reiki classes along with working with clients renewed my sense of purpose and instilled joy beyond my imagining. I felt as if I were "coming home" to the truth of my soul!
I continued to learn new holistic tools and was certified in DNA Activation, a process for self-healing and mastery, in 1999. Certification in Therapeutic Breathwork, a breathing technique that allows clients in session to "re-take" their first breath to release the painful impressions imprinted at birth, followed in 2000. During many years of study and practice, I've also taken courses in Esoteric Healing, Advanced Energy, Quantum Touch, Tibetan Chakra Toning, Muscle Testing, Medicine Wheel among many others on this path of remembering what my spirit always knew.
Most recently I was guided to "birth" a wonderful new healing modality, Sacred Heart Soul Healing (SHSH). After using the techniques on clients over the course of two years (2012-2014), I began teaching the first level class. Through sessions as well as training others, I continue to learn more and the process grows, and shifts with the unfolding blessings of Spirit. I am ever grateful to Beloved Jeshua and the Ascended Masters and Archangels of Light for giving me the guidance and understanding of how to do and present this modality.
Much of my work as a healer/teacher/messenger focuses on assisting others in opening to their gifts, embracing wholeness and enhancing their spiritual connection. In addition to practicing alternative healing modalities, I teach classes in all levels of Reiki, Angels and Archangels, Energetic Cleansing, Intuition, Crystals, Chakra Balancing, Meditation, DNA Activation and more.
Through the years, I've come to realize that nothing on my path was wasted time. My work as a former graphic designer, writer and high school English teacher contributes to the path I walk now as teacher, Ascension artist, spiritual counselor and healing facilitator.
I am so grateful to have aligned with my soul purpose and found the work that brings me bliss!  One of the most fulfilling aspects of my work comes from assisting others in doing the same.
Licensed by the State of North Carolina in the Art of Healing
Member, International Association of Reiki Professionals