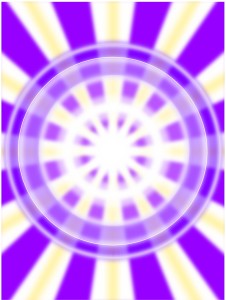 Awakening and Developing Your Intuitive Gifts
Everyone has intuitive ability that can be tapped, trained and exercised to bring greater awareness, flow and success to our lives. This two-part course introduces participants to a variety of facets of intuition and techniques that can be used to tune in to that inner guidance. Class exercises and discussion can help you gain insight into your own intuitive gifts and the confidence to use and trust them. Part 2 is geared toward allowing participants to open to Divine wisdom from the higher self and have greater access to understanding the path of Light unique to each of us. The full course  consists of presentation, discussion and practice/ experiential learning.
There are two classes in the course (usually taken together); the cost per class is $55.00. Each of the two workshops is about four hours in length (depending on class size). (Part 2 may last four and a half hours.) Cost for both classes together: $99.00.
Part 1 includes:
Mini-manual on intuition written by Diana
Accompanying discussion on psychic awareness, using intuition
Types of intuition (What is your strong suit?)
Suggestions to assist you in opening to and working with your intuition
Experiential practice: Class exercises in Aura Reading (two methods), Dowsing, and Psycometry
Part 1 offers fun exercises to stretch your psychic muscles in preparation for Part 2! It's a must for anyone who is not already very familiar with their intuitive abilities and using them on a regular basis.
Part 2 includes:
An additional psychometry exercise (if time permits)
Written and verbal instruction in the I Am Connected Reading technique
Experiential practice in the I Am Connected Reading technique for seeing or sensing guardian angels or spirit guides and connecting to Spirit and Divine wisdom
Cleansing technique
Part 2 serves to awaken the connection to your higher self to receive wisdom for yourself! Learn to connect with the higher consciousness of others to access Divine wisdom for them, sense the Light and Spirit Beings around them and access their past and possible future.
Our intuition is just waiting to awaken—to offer us the insight that will make each day flow! So if you're ready to start listening (or feeling, sensing or knowing) with greater awareness, to begin truly exercising that wondrous ability that you already use to one degree or another, join me for this workshop. Hear the voice within.
I offer classes and sessions in Raleigh, Cary and Willow Spring, NC, and occasionally in Greensboro. Contact me by email by clicking here or call 919-264-0159 to sign up or receive more information.
Background
In childhood, my grandmother and mother spoke in hushed tones of the gift that my grandmother had passed on to me. (My mother denies being an intuitive but always knew everything I ever did!) Perhaps my Celtic and Cherokee heritage contributed to my interest in exploring those gifts, but my understanding—both innate and experiential—is that we all have them.
In addition to being a healing arts practitioner and teacher, I worked for better part of two decades as an intuitive counselor and discovered the truth in what I always believed: Everyone is intuitive and able to achieve a sense of spiritual connection! I left intuitive counseling behind in 2015 when Spirit guided me that it was time. I believe that we are leaving behind the time when we were meant to seek guidance from others and lifting to a higher state in which that Divine wisdom is more readily available to each of us through the pathway of the heart and Higher Self.
Much of my work focuses on opening people to their own intuitive and healing gifts and enhancing their spiritual connection. It is a particular joy to see others begin to open to or, more accurately, become aware of the intuition within them that has always been there waiting for recognition and a chance to get some exercise!